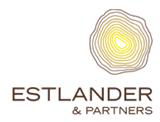 | | |
| --- | --- |
| Minimum Investment | $ 20,000,000 |
| Management Fee | 1.75% |
| Performance Fee | 20.00% |
Summary
Estlander & Partners Freedom is a highly diversified global futures trading program that aims at capitalizing on price trends in both rising and falling markets while employing strict risk management policies to ensure that downside is controlled. Positions are initiated based on signals generated based on price patterns and analysis of relevant fundamental information. The program is available both as on-shore non-UCITS and UCITS.
The information is provided on the strategy level for the investment program in question. Performance figures and other information on funds applying for the investment program in question are available by contacting Estlander & Partners Ltd.
The Freedom Programme combines the investment models employed in other EP programs with actual track records that go back to 1991. Actual trading with the Freedom Programme was commenced on 12 July 2010.