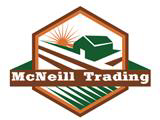 | | |
| --- | --- |
| Minimum Investment | $ 100,000 |
| Management Fee | 2.00% |
| Performance Fee | 20.00% |
Summary
Mr. McNeill's involvement with commodities dates back to his childhood growing up on a farm in Fayette County, Tennessee. Mr. McNeill attended Mississippi State and then returned to his family farm in the 1970s. Mr. McNeill maintained a row crop operation growing cotton, corn, soybeans and wheat. He also main- tained several cattle on his farm. Mr. McNeill was involved in various agriculture organizations; he was active in the Tennessee Cattlemens Association and on the board of the Tennessee Soybean Association. During his early years of farming, Mr. McNeill became fascinated with the futures markets and was an early adopter of using futures as a means to hedge his farming risk.
As Mr. McNeill's interest in the futures market grew he came to realize he could help other farmers that were not as familiar with futures use hedging as a means to mitigate risk. He joined Refco, LLC as a broker. In this capacity he managed hedge and speculative accounts. He also consulted with farmers on ways to more effi- ciently run their operations. In addition to his role as a broker, Mr. McNeill traveled with research analysts on crop tours of the United States and South America evaluating crop conditions and production potential.
Mr. McNeill is a fundamental trader. His experience working with farmers and brokers helps to mold his perspective and forecast US and international crop supply and demand. Mr. McNeill's fundamental analysis also includes constant monitoring of commodity consumption, global weather, currency trends, political issues, and other market factors. Mr. McNeill applies all of these elements into his trading in which positions include long or short futures, options, and spreads.