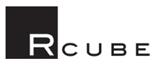 | | |
| --- | --- |
| Minimum Investment | $ 1,000,000 |
| Management Fee | 2.00% |
| Performance Fee | 20.00% |
Summary
RCube Commodity Spread Program (RCSP) alpha is generated by its unique approach using quantitative and qualitative analysis to select uncorrelated spreads in agricultural markets.
RCSP trades agricultural calendar, cross products and location spreads with a global reach (CBOT, CME, ICE, Euronext, Kuala Lumpur, Winnipeg etc.). Firstly, we select the spreads with the strongest statistical signal from our modelisation based on advanced statistics and a large database containing futures prices, cash prices, CFTC, USDA, FX, exports etc. Secondly, within this selection, we use our fundamental knowledge and cash contacts to make a qualitative selection. Lastly, RCSP builds a portfolio containing around 10 uncorrelated of the selected spreads. The portfolio targets a 7.5 % volatility and risk by spread is limited.
DISCLAIMER: RETURNS PRIOR MARCH 2017 ARE PROPRIETARY. THE NOMINAL ACCOUNT SIZE WAS TRADED AT A 4X CASH TRADE LEVEL. RETURNS SINCE MARCH 2017 ARE CLIENTS ACCOUNTS
The Annual ROR performance has been calculated by adding each monthly return.