The cost of being wrong with political uncertainty is significant and the impact will be felt across many markets. The yellow jacket "uprising" has already shifted French economic policy and will also affect the direction of government. We may not be extremists but the fundamental pact between the governed and government is broken which is not good for any investments.
The five-year CDS spreads are not reflecting the upheaval in France. Bond spreads have widened but don't seem to reflect the seriousness of the politics. Stock indices do not show any abnormal returns. The economic policy uncertainty index does not reflect these risks although there needs to be a new update.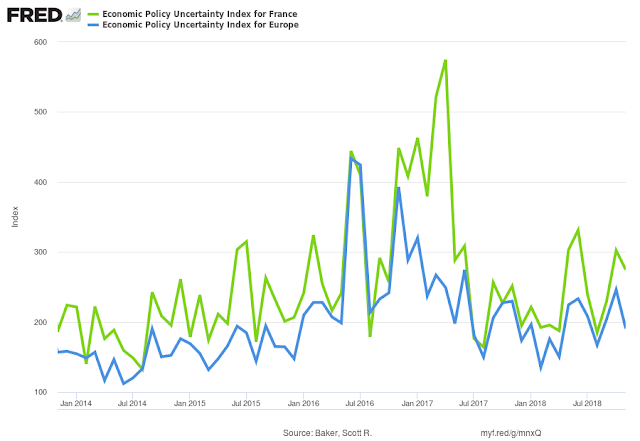 There can be overreaction to rioting news, but the seriousness of these risks do not seem to be reflected in prices. Given close bond and stock substitutes in Europe, a conservative approach of avoiding France seems warranted.