Build and track your dream portfolio of alternative investment managers. It's easy to add programs, view historical returns, and check out current values. Think of our tools as your personal investor portfolio service.
Build Your Dream Portfolio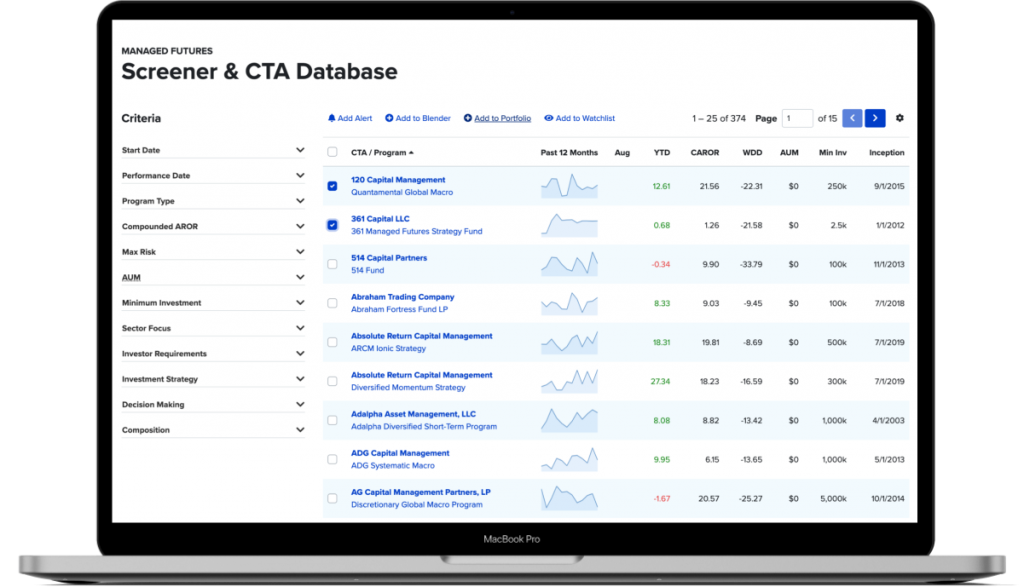 Add Programs with One Click
Choose from over 800 CTAs, managed forex managers, and other alternative investment programs. It's easy to add programs to your custom portfolio. Financial portfolio management is simpler when all it takes is a single click.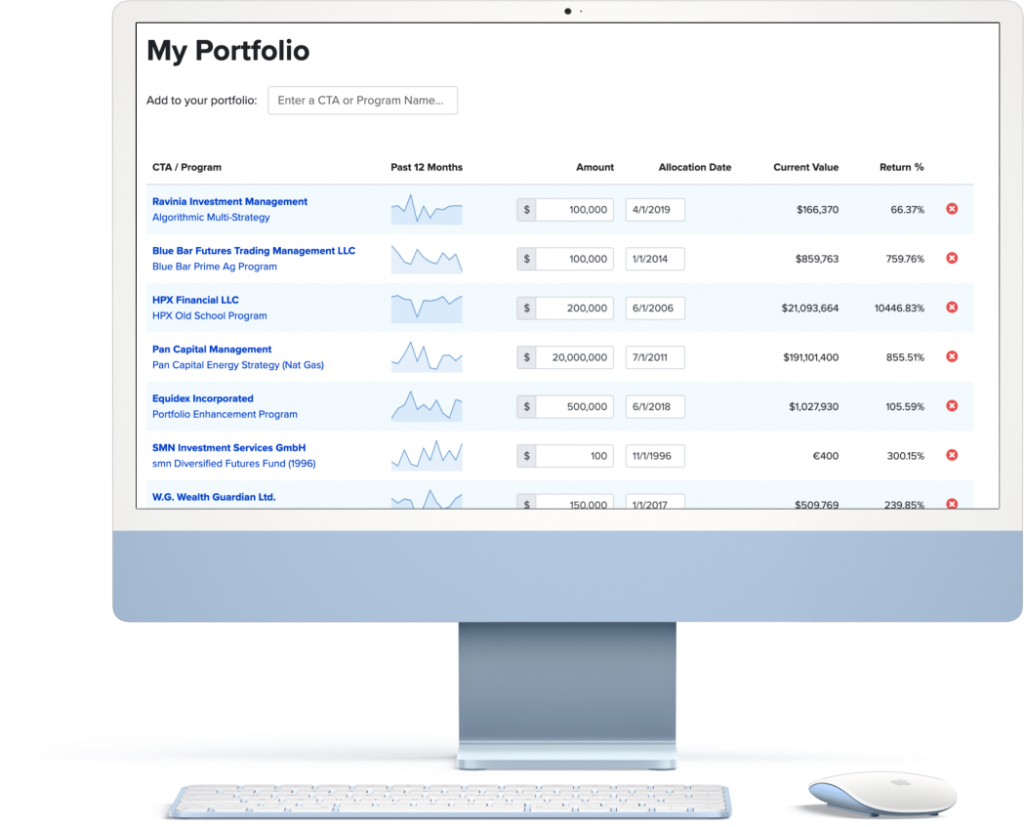 Adjust Your Strategy
Make adjustments to your managed futures portfolio at any time. You can add and remove programs, alter investment amounts, and even change the allocation dates with our intuitive investment portfolio management tools.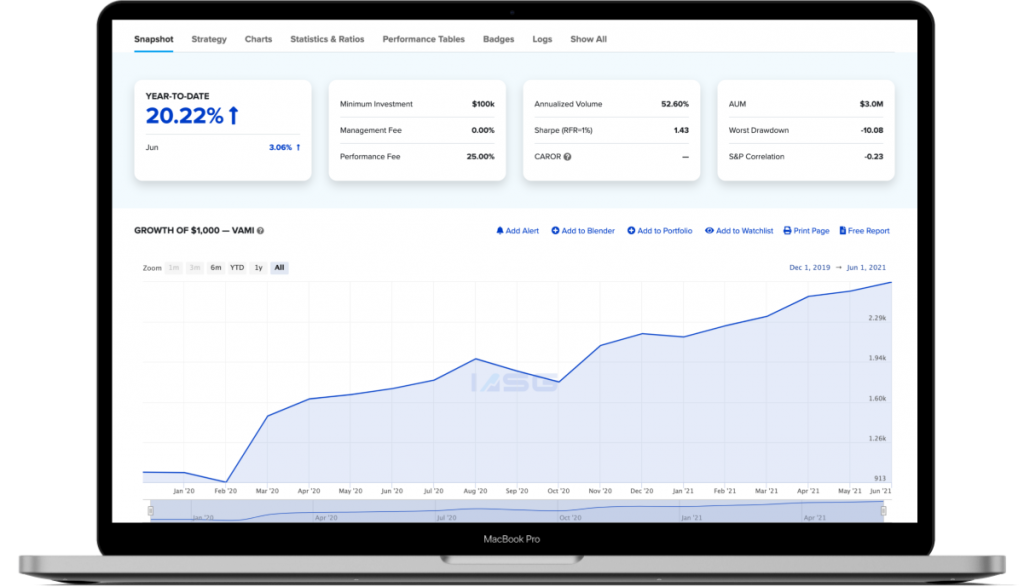 Track Performance
View performance data for your portfolio as a whole and for each individual program. Includes easy access to historical returns, current value, and manager details.
Why This Benefits You
If you've ever used stock portfolio tools such as watchlists or return calculators, you'll understand the value of IASG's array of tools. While managed futures are different from stocks, the type of information you require to make investment decisions is similar. Get started with our tools today or contact us to learn more if you are interested in taking advantage of our portfolio monitoring and management expertise.