It was a positive month for risky assets, albeit more one of consolidation and than return break-out like what was seen last quester. Global markets outside of the US, especially emerging markets, showed large gains after a weak fourth quarter. The dollar gains post-election were partially reversed which added a tailwind to non-dollar investments of about 2%.  After accounting for currency changes, developed non-dollar returns are back in-line with the US.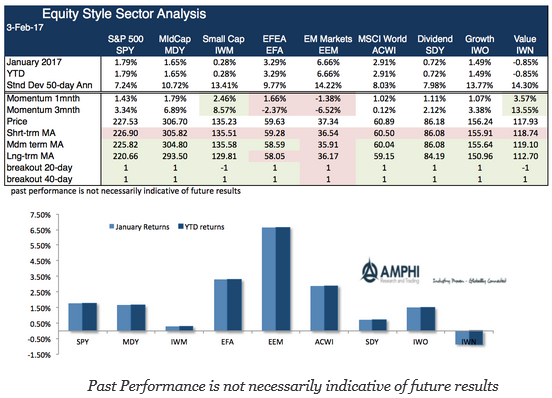 The oil sector reversed some of the strong gains over the prior to months as more range-bound oil and lower gas prices were discounted in these stocks. The largest gains were in materials and consumer discretionary which suggest an uptick in economic growth. Technology was also a strong sector winner while rate sensitive sectors showed only modest gains.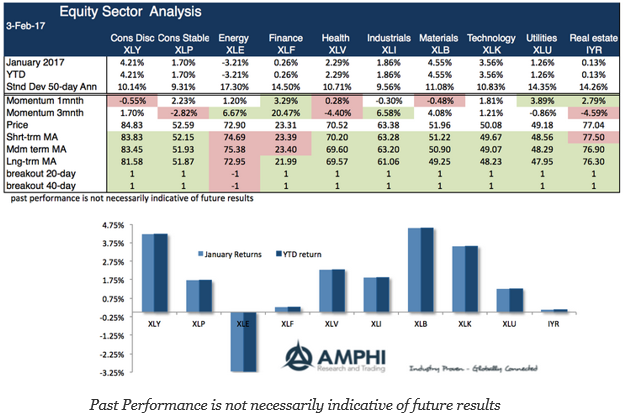 The bond sector was mostly flat for the month with the largest gains in non-dollar developed and emerging market bonds. However, these gains were related to the dollar decline which represented most of the return move.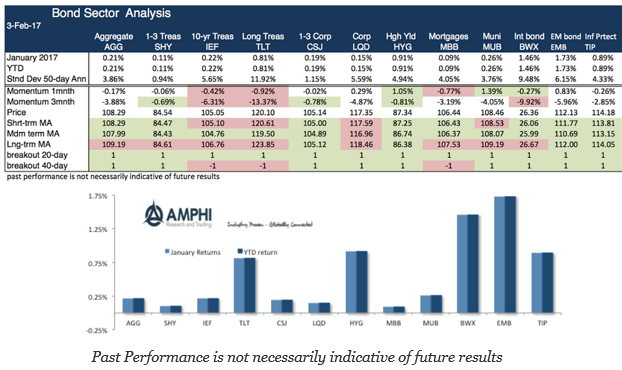 The country ETF sector showed the most variation with strong gains in Asian markets and Brazil. The weaker countries included Italy and France. Again, currency translation was a strong contributing factor.