One of our major themes for 2019 is that investors should more closely track monetary policy developments in China. The reasons are simple: the economy is big, its trade impact is global, and the PBOC at times has followed a monetary policy at odds with the Fed and ECB.
Before the employment number and Fed Chairman Powell's comments at the AEA, the PBOC lowered the reserve requirement ratio (RRR) by a full 1 percent which could have a stimulus effect of $100 billion on the Chinese economy.  The RRR will move to 13.5 percent for large banks and 12.5 percent. This is the fourth change since the beginning of 2018. 
This RRR change was after an announcement earlier in the week that changed the definition of a small business to allow the RRR to impact smaller loans. The PBOC has also tightened the payment of reserve requirements to make policy more uniform.  The RRR will offset an announced of a cut in a lending facility in the first quarter. In December, the PBOC announced their policy stance has moved from "neutral to "an appropriate balance". Some of these actions will provide needed liquidity during the Chinese New Year period, but this is still part of a larger policy of gradual easing.
This announcement is part of an ongoing China policy process to provide needed monetary and fiscal stimulus without leading to or creating credit extremes. The gradualism wants to thread the needle between needed stimulus to keep the economy running well when the rest of the world may be slowing while not providing so much stimulus as to cause a dreaded bubble. This easing is concurrent with the enhanced trade tariff shock from the US.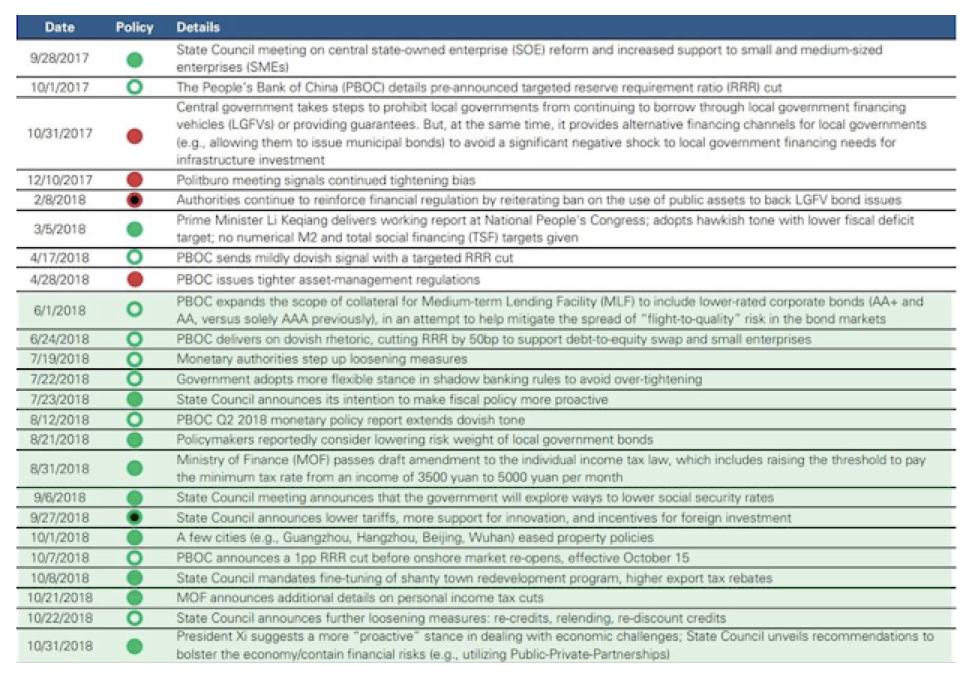 Are these policies working? If you look at the contemporaneous data on growth, there is an argument that this gradualism is not having a strong impact. The economy may need a bigger boost, but there is the ongoing problem with an excessively credit fueled economy. The addicted economy needs continual fixes to just stay the course. Nevertheless, these internal issues do not change the need for investors to watch China monetary policy closely.