Style returns were all positive for February with the largest gain for the large cap US SPX index. International stocks lagged given the increase in the value of the dollar. Small and mid-cap indices did not gain as much in February after stronger movements over the last few months since the US election.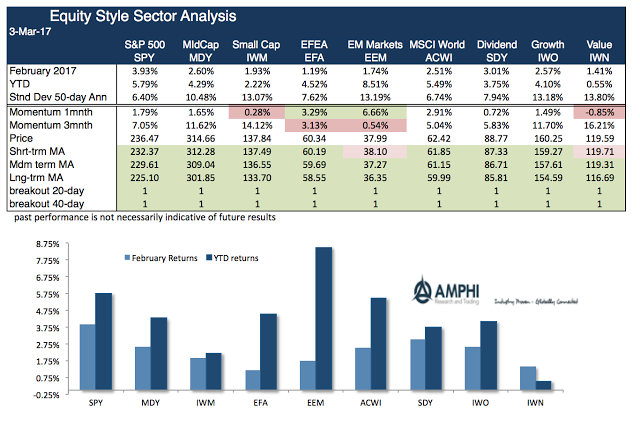 All market sectors were positive with the exception of energy which saw a slight decline as oil prices moved to the lower end of a range. The largest gains were in health care, finance, and utilities. The higher returns in health care and finance may be due to the expectation that regulations will change for betterment of company earnings. All trend indicators suggest that gains will continue except for the energy sector.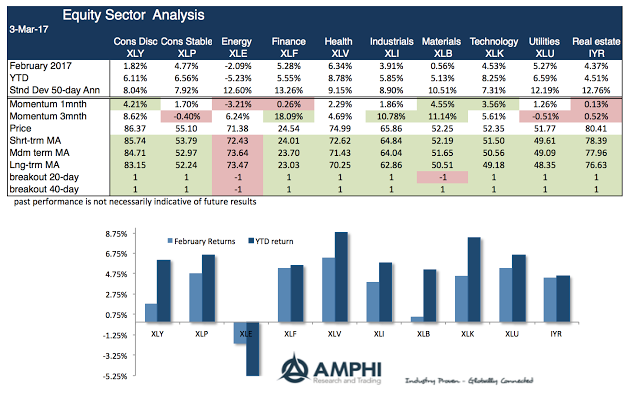 Bond ETF's showed more muted gains with the only loss in the short-term Treasury sector based on expectations of a Fed rate increase in March. Year to date gains have been strong for international bonds, long duration portfolios and high yield.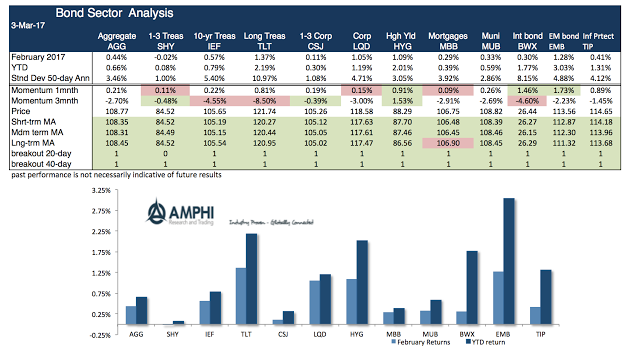 Sovereign ETF's also generally showed positive gains with the only exceptions focused on EU countries such as Italy and France. The only other negative return in February was with Canada, albeit the index is still positive for the year. Non-US stocks have not been hurt by the upheaval concerning trade wars at this time.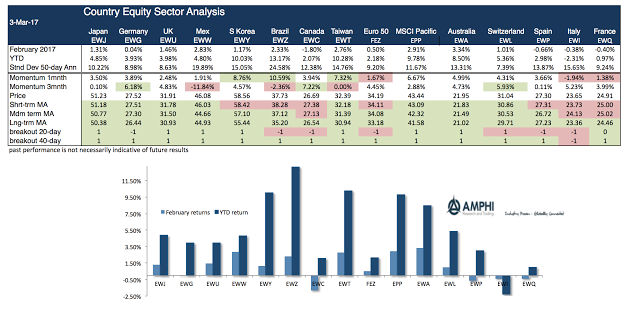 Our trend and break-out indicators suggest that positive returns for style, sectors, countries and fixed income will continue. The high correlation across returns is unusual.