The recently released Preqin Investor Outlook, Alternative Assets, H1 2018 describes the demanding environment for hedge funds. Investors do not believe hedge fund are meeting their expectations, allocations may be smaller, flows may be reduced, and there is a desire for better alignment of interests. Of course, there is also the desire for more performance. To address these issues hedge funds will have to change.
About 1/3rd of investors believe that hedge funds have fallen below expectations with a range between 21 and 50 percent. The highest degrees of low expectations are in the CTA and macro strategy categories.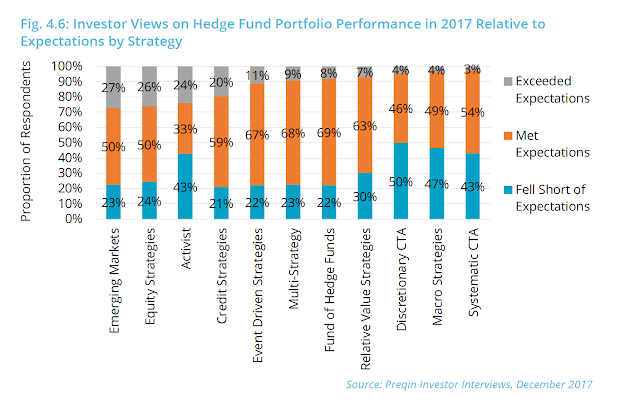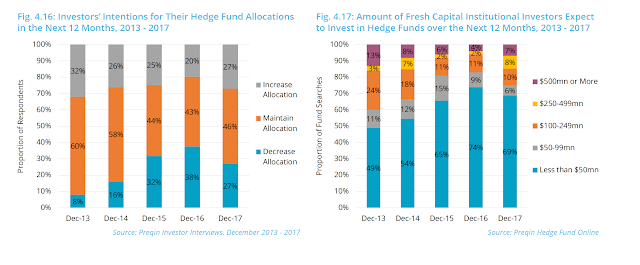 The number one strategy for hedge fund allocations is systematic CTAs followed by emerging markets, credit and macro. These allocation plans exist even with the or because of the fact that expectations for CTAs have fallen short. Still, diversification away from overvalued equities and bonds still seems to be a driver for investment decisions. After the first two months of the year, these plans may be in flux.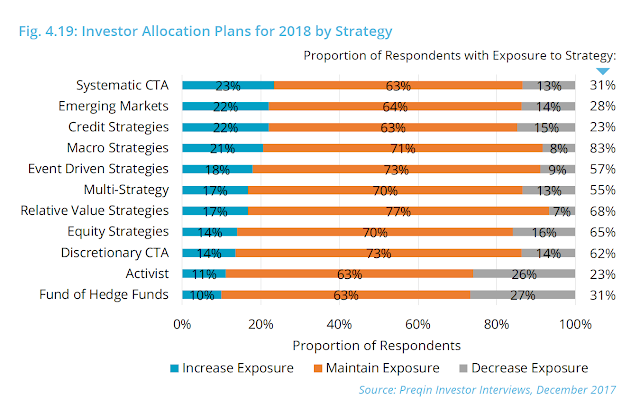 While allocations will still be made to hedge funds, there is a sentiment that alignment of interests can be further improved. Whether fees, transparency, or commitment, investors are demanding more from hedge funds beyond just performance.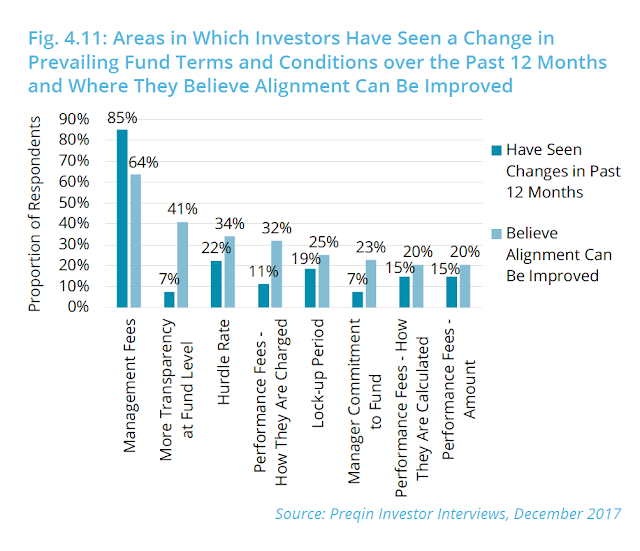 The opportunity for hedge funds is to perform to investor satisfaction across multiple criteria. This is not just an investment issue but an issue of presentation and service to customers.