From the high in June 2008, the Bloomberg Commodity index (formerly the DJ-UBS index) is still down from its high by 61.6%. The index is off the all-time lows since the crisis which was reached last February 2016 by about 16.5%, but the index is nowhere near old highs.
Yet, there are some relative changes going on with cross-asset performance which should cause a closer look. Although commodities have even been the worst performing sector over the last two years, it has seen double-digit gains since the beginning of 2016. Commodities have outperformed bonds over this period and have moved up with equities. Of course, this is the same time when inflation expectations have increased significantly with 5-yr/5-yr forwards showing a gain of close to 50% since their lows last year.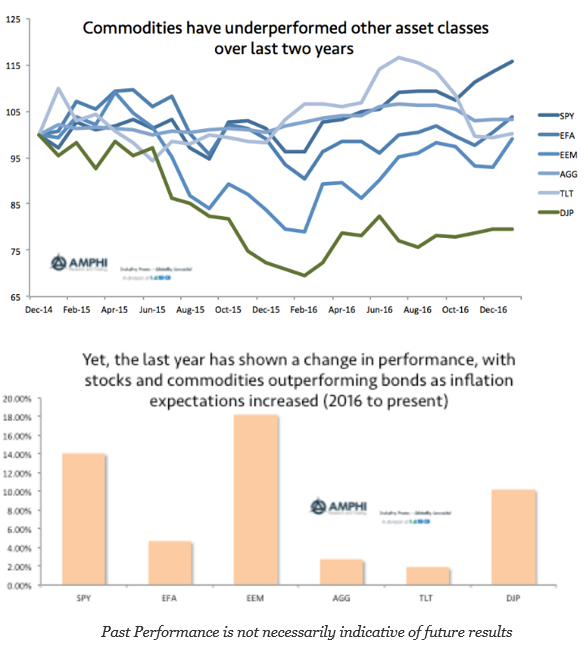 Asset allocation has to consider not the past but what the futures may hold. Past performance would have led to severe under-weighting of commodities over the last two years, but a more dynamic allocation process which includes momentum would start to increase weightings based on better performance, greater diversification, and factor diversification relative to inflation.